news
Airline passengers dig deep for CLAN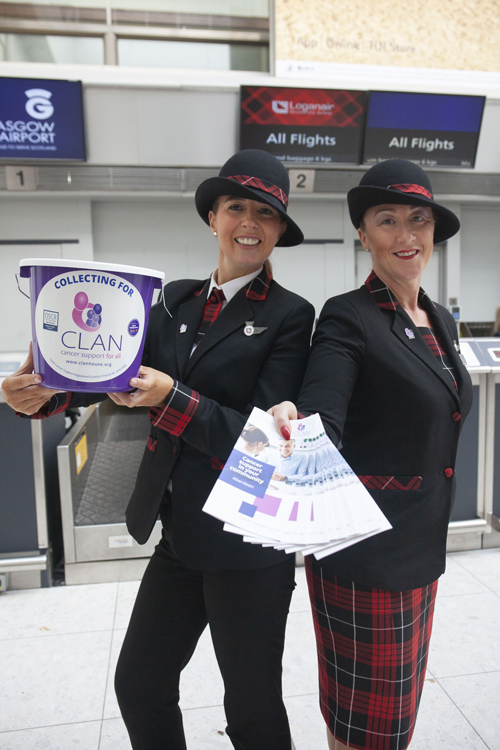 Loganair's passengers have been generously donating to the airline's partner charity, CLAN Cancer Support, this week.
Flight crew will be providing onboard collection buckets on over 700 flights across Loganair's network until Sunday, as part of the charity's GO PURPLE campaign which marks its 35th birthday.
CLAN operates support and wellbeing centres located across north-east Scotland, Moray, Orkney and Shetland, and the sponsorship involves the provision of flights for staff visiting island centres until the end of 2018.
Kay Ryan, commercial director at Loganair said: "We've been working closely with CLAN for a year now, supporting the important work they do across the Highlands and Islands.
"Not only will the on-board collection help with fundraising for the charity, but it should massively raise awareness of their activity with people affected by cancer.
"So far, our customers have been extremely generous, and we hope this continues for the duration of the week-long campaign"
As Loganair's charity partner for 2018, CLAN will be the beneficiaries of all inflight donations received and monies raised through fundraising activities by Loganair staff.
To donate to CLAN Cancer Support visit: https://clanhouse.org/fundraising/making-a-donation/