news
Academy pupils get scientific with marine renewables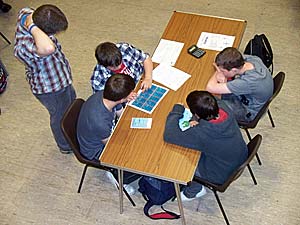 First-year pupils at Stromness Academy were encouraged to 'Do Something Creative; Do Science' on Friday.
The youngsters were taking part in sessions organised by STEM North of Scotland, aimed at encouraging them to consider a career in (STEM) science, technology, engineering or maths.
The pupils took part in a scenario where they were tidal/wave developers assigned a specific device to install.  Teams had to pick a location to install their device, based on the energy output, location, environmental impact and impact on the local community.
The sessions in Orkney were the last in a series being run across Highlands and Islands.  In total around 800 pupils will have taken part.