news
A Christmas gift from Grimstad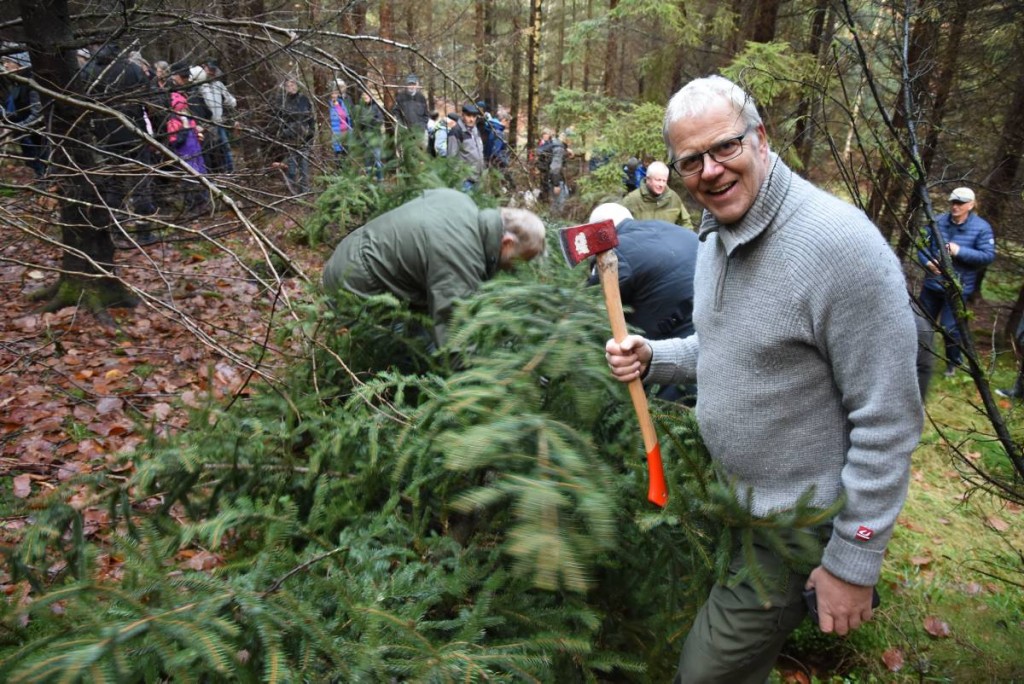 The traditional ceremony to fell the Christmas tree that will grace the inside of St Magnus Cathedral has taken place in Norway.
Each year, going back almost 30 years, the cathedral Christmas tree is gifted to Orkney by the Fjære Historical Society, in the District of Grimstad, in south-east Norway, marking the friendship between the two areas.
Grimstad is a town and district just north of Kristiansand, on Norway's south-east coast, and Fjære is one of its parishes.
The tree is selected from the woods at Bringsværd, where Kali Kolsson grew up, before going on to follow his uncle Magnus as Earl of Orkney, and later become St Rognvald.
This year the honour of felling the specially selected tree went to Fjære Kirke minister Helge Spilling who was then assisted by members of the society, including chairman Per-Kristian Finstad, in removing it from the forest.
Around 50 people went into the forest for the ceremony, with Fjære Historical Society serving coffee and cakes during the day.
Following a 'plant health inspection' by officials, the tree will be shipped from Grimstad to Stavanger before heading to mainland Scotland and on to Orkney.
The Grimstad tree will be lit at the Cathedral's morning service which starts at 11.15am on Sunday, December 6.