news
Council publishes annual performance report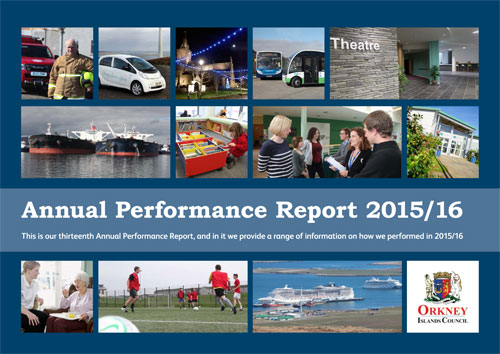 Orkney Islands Council has published its latest annual performance report.
Covering 2015-16, the report details progress towards targets set out in the council's delivery plan for 2015-2018. It also charts how well OIC is performing against national benchmarking indicators for local government in Scotland.
Andrew Groundwater, the OIC's head of HR and performance, said: "You can find the plans we use to help improve and develop the services we provide, and updates on how we are progressing with this work and making sure our plans stay on track.
"You can also drill down to find performance information on particular services you may be interested in.
"This includes school and social care inspection reports, external and internal audits of various council services, statistics on complaints and Freedom of Information enquiries, as well as other types of performance information on, for example, building standards and planning, economic development, housing and homelessness, and roads and street lighting.
"The council is committed to providing the best services possible for the people of Orkney, and to publicly reporting on how well we deliver these services. We are always keen to receive feedback – please get in touch if you would like to comment on the annual performance report on any of the other performance information we provide."