news
Midsummer arts festival gets under way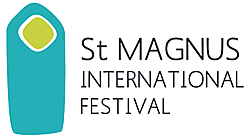 Orkney's annual festival of the arts gets under way today, Friday.
As usual, the St Magnus International Festival, which runs until June 23, is bringing a host of  events to the county. Music, drama, literature and more are billed for this year's programme, which takes its subtitle, The Isle is Full of Noises.
In addition, this is the Year of Scotland's Islands, and the festival committee has embraced this theme, using it to great effect throughout this year's programme.
Festival director, Alasdair Nicolson said: "We've got such a variety of musicians that you can experience music from the 16th century right through to music that has been specially written and, in some cases, is hot off the press."
For full details, see www.stmagnusfestival.com.