news
Vintage coach rolls through town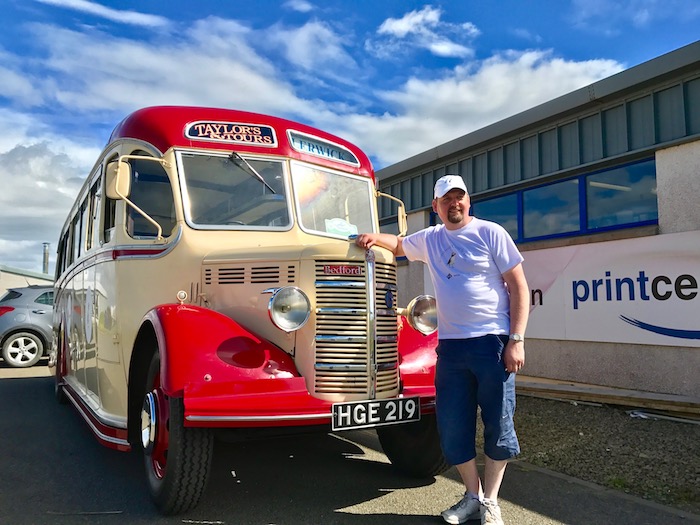 Look who dropped in at The Orcadian Print Centre this afternoon.
This iconic 1950s Bedford OB Coach, which operated in Shetland between 1950 and 1979, has been travelling up from Norwich over the past week, bound for Shetland once again.
The 67-year-old coach has been driven up by a crew of nine people from the, on its 1100-mile trip — no mean feat considering it only goes 35mph.
The owner of the coach, Nick Taylor, decided to make the trip and gift the vintage vehicle back to Shetland, after he was paid a visit by its former operator John Watt.
Once it reaches Shetland the bus will be gifted to the Shetland Commercial Vehicle Preservation Trust.
Speaking to The Orcadian today, Mark Robinson, who has been charge of the support vehicle on the journey, said he and the team have been overwhelmed at the amount of attention they have received from members of the public.