About us
The Orcadian Bookshop is managed by The Orcadian (a Division of the Orkney Media Group Ltd), who have been publishing newspapers and books in the islands for generations. We stock a huge variety of local interest books, most of which are published by ourselves.
Please don't hesitate to get in touch.
Our team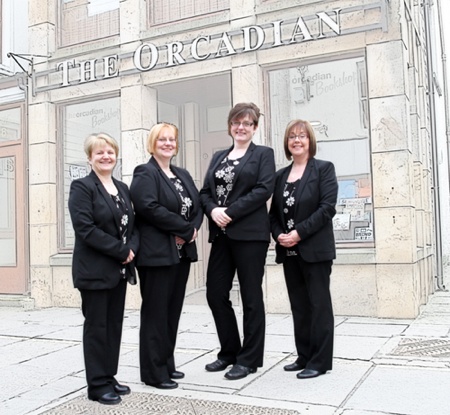 from left: Marlene Stanger, Sylvia Leonard, Sandra Spence (Bookshop Manager) and Sylvia Irvine 
Our bookshop is run by dedicated and knowledgeable staff, who'll be delighted to help in any way. And if you're in the town, why not pop in and browse our excellent selections?