news
Replica prehistoric boat crosses Pentland Firth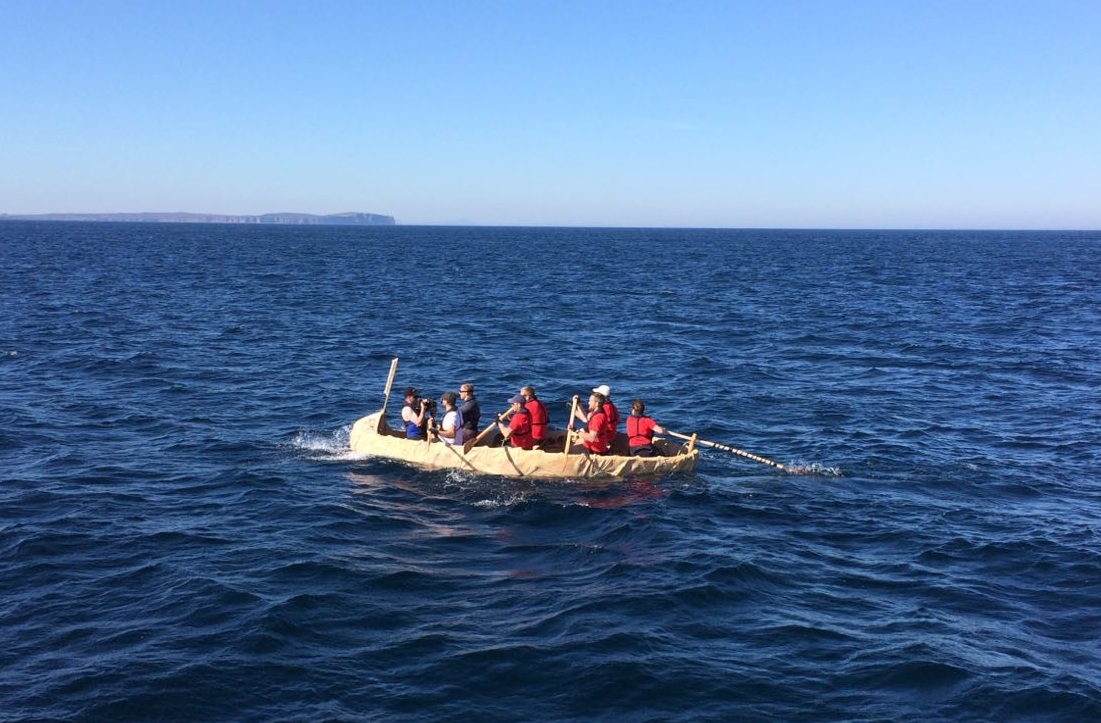 A replica prehistoric boat was paddled across the Pentland Firth yesterday, confirming that this type of crossing was possible all those years ago.
The vessel had been constructed by local craftsman here in Orkney, with the voyage across the Pentland Firth, between Brims, Hoy, and the shoreline just below the Castle Of Mey in Caithness, taking 4 hours 50 minutes.
The boat is constructed of willow and cow hide, and was built as part of a three-part BBC project — Operation Orkney — due to be broadcast later this year.
Onboard the boat were members of Orkney Rowing Club, Davie Flett, Bruce Davidson, Dave Walker, Jamie Thomson with Audrey Cameron on tiller. Also onboard were Jeff Mackie, one of the boatbuilders, and BBC presenter Andy Torbet.
Support for the trip was provided by local company Green Marine with their vessel Green Quest.