news
Norwegian Jade makes maiden call into Kirkwall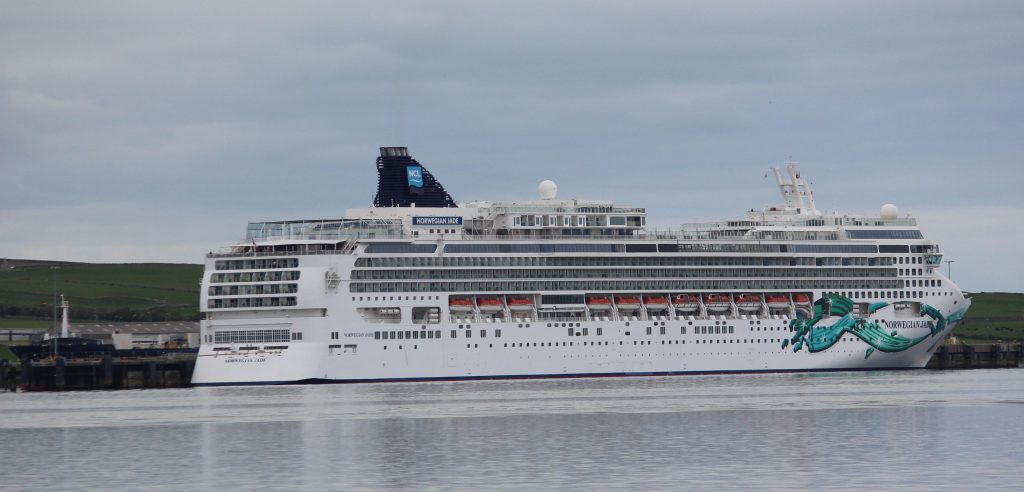 The Norwegian Cruise Line ship Norwegian Jade made her maiden call into an Orkney port this morning when she arrived alongside Hatston Pier.
The ship, one of the company's fifteen vessels, is this season operating northern European cruises from Southampton, marking Norwegian's return to offering regular cruises from England for the first time since 2010.
Orkney Islands Council business development manager Michael Morrison said: "We are delighted to see Norwegian Cruise Line coming to Orkney for the first time.
"OIC convener Harvey Johnston and harbour master Brian Archibald visited the ship and presented the captain with a commemorative plaque and local produce hamper to mark the occasion."
The 294m long ship, which has the passenger capacity of 2400, arrived in from Belfast and is due to leave for Invergordon later today.
In total the vessel is to visit five times this season, carrying around 12,500 passengers who are primarily from North America.