news
Maeshowe to 'temporarily close' due to traffic safety concerns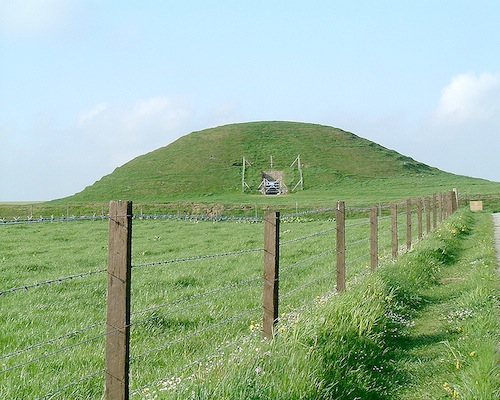 Less than a month after telling The Orcadian it had no plans to close Maeshowe, Historic Environment Scotland (HES) announced today that the monument will be mothballed later this month due to "health and safety concerns".
These concerns centre around access to the site, which requires visitors to cross the busy Kirkwall-Stromness road from the visitor centre and car park at Tormiston Mill.
According to HES, which has been monitoring vehicle movements in the area, there are "significant risks to staff and visitors, which cannot be mitigated effectively at this time".
As a result, the 5,000-year-old chambered cairn will close on September 26, and will not re-open until HES's health and safety concerns are addressed.
Dr David Mitchell, director of conservation and acting chief executive, said: "The HES board recently considered a development proposal which looked at the site infrastructure. They wish to discuss the project further with Orkney Islands Council.
"This was a catalyst for us to reassess the risks associated with the site and, in consequence, we have decided to effect a temporary site closure until the identified risk can be mitigated to a satisfactory level."
He added: "This is not a decision we take lightly, but our primary focus must be the safety of our staff and visitors."
Dr Mitchell confirmed that HES staff working at Tormiston Mill and Maeshowe will be redeployed to other duties in the county.
"In the longer term, we are absolutely committed to finding a long-term solution for this site and working with our partners to conserve and share the wonderful heritage assets in Orkney.
"We will, of course, continue to conserve the site and hope to see a positive resolution so we can continue to let visitors enjoy a special place."