news
Loganair expands flights at Kirkwall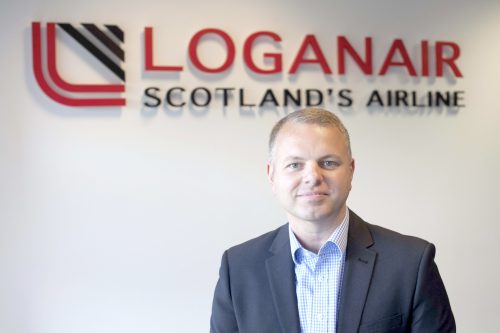 Two days after announcing a split from franchise partner Flybe, Loganair is gearing up to expand its services to and from Orkney next year.
Loganair's summer 2017 schedule is "a statement of intent" said MD Jonathan Hinkles as the airline looks to its independent future.
It includes the introduction of a non-stop summer service between Orkney and Bergen in Norway, known as the "Gateway to the Fjords".
There are also more seats on flights to Glasgow and new links to the Faroe Islands.
The new service to Bergen will operate on Saturdays between May 13 and September 2, with midmorning departures from Kirkwall and a lunchtime flight departure from Bergen for the 75-minute flight.
There will also be a complementary Tuesday connection between Kirkwall and Bergen with a change of aircraft at Sumburgh.
Loganair's services to Glasgow are being increased with the introduction of a second Saturday roundtrip during the peak summer (June 24 to August 26) and use of the larger 50-seat Saab 2000 aircraft on Saturday flights for the remainder of the summer.
The late-evening Friday service to the Central Belt will also be switched to operate to Glasgow instead of Edinburgh from Summer 2017, taking the total number of weekly flights from seven to nine.
A new link will also connect Kirkwall with Vagar in the Faroe Islands, to where Loganair is launching twice-weekly flights from Aberdeen in summer 2017.
The schedule has been specifically designed to offer easy connections between Orkney and the Faroe Islands, with overall journey times as little as 3 hours 25 minutes.
There will also be extra Saturday flights on Loganair's key routes from Kirkwall to Aberdeen and Edinburgh during the peak summer season.
Loganair's managing director, Jonathan Hinkles said: "Our expansion for 2017 is carefully designed to expand the range of services and number of seats on offer at Kirkwall whilst continuing to build on the significant improvements in punctuality and reliability that we've achieved in recent months."
Mr Hinkles continued: "The summer schedule is also a very clear statement of intent of our commitment to Orkney as we announce our transition from the Flybe franchise arrangements to become an independent operator from September 1, 2017.
"As Scotland's Airline, Loganair is strengthening its network and adding more seats and more flights than ever before and we're looking forward to a bright future."