news
HMS Vanguard to be studied in detail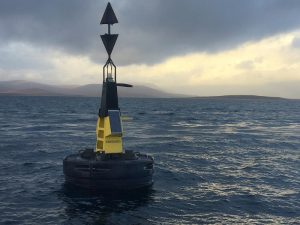 100 years since the battleship HMS Vanguard blew up and sank in Scapa Flow due to an internal explosion – claiming the lives of over 800 men – the wreck is to be subject to a highly detailed survey, which could shed new light on one of the most tragic accidents in the history of the Royal Navy.
The was announced yesterday that the Ministry of Defence (MoD) has granted a team of specialist divers a licence to undertake a photographic and 3D imaging survey of the wreck of HMS Vanguard.
The diving survey forms part of a wider collaboration with the University of the Highlands and Islands Archaeology Institute, SULA Diving, Seatronics and Teledyne Reson who will be conducting a full remote survey in 2017, using leading 3D imaging technologies and remotely operated vehicles.
The St Vincent Class Battleship was at anchor in Scapa Flow on July 9, 1917. At approximately 11.20pm she exploded and sank with the loss of 843 men. There were only two survivors.
The loss of HMS Vanguard and her crew is a story not told as often as that of the other official war graves in Orkney waters, although the loss of life was greater than other infamous loses in Orkney.It is accepted that the likely cause of the disaster was an accidental magazine explosion.
Today HMS Vanguard lies just off the north coast of Flotta in Scapa Flow at a depth of approximately 34 metres.The diver survey began this month and will continue into the spring of 2017.
Dive survey organiser Emily Turton, a diver and owner/skipper of the Orkney dive boat MV Huskyan, the vessel to be used for the survey, said: "The purpose of the survey is to tell the story of HMS Vanguard at 100 years underwater and to offer a sensitive contribution to the centenary commemoration in 2017.
"Our intention is to document the main wrecksite and her extensive debris field using photography, videography and 3D Photogrammetry and sidescan sonar. A report will be compiled and made available to the MOD, Historic Environment Scotland, Orkney Marine Services and other interested organisations."
Further details in The Orcadian on Thursday.