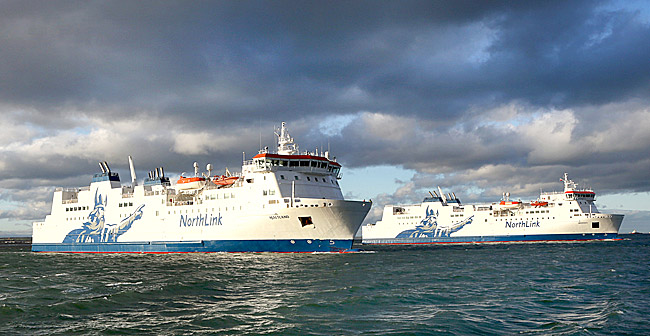 Orkney Islands Council is encouraging folk to attend public consultation meetings next week on the Northern Isles ferry services contract, currently provided by Serco Northlink Ferries.
Transport Scotland is carrying out an appraisal of different options for the 2018 contract, which will detail the nature of ferry services between Orkney/Shetland and the Scottish mainland.
As part of the initial data gathering, two public consultation events will gather views on the current and potential future service.
These will take the form of drop-in sessions, where the public can come along and learn about the study and have an informal discussion with the consultation team.
The meetings take place in the Kirkwall Town Hall on March 16 and the Warehouse Buildings, Stromness, on Thursday, March 17.
Councillor James Stockan, chairman of the OIC's development and infrastructure committee, said:"It is vital that as many people as possible attend these events as the contract will determine the ferry services Orkney receives from 2018 onwards.
"The ferry links to the Scottish mainland and to Shetland covered by the contract are of fundamental importance to the wellbeing of our community.
"When current contract came into effect, Orkney was the only area to see a reduction in the level of service we receive — with the loss of the middle-of-the-day crossings on the Pentland Firth route for a large part of the year.
"Let's be bold an ambitious for what we want to see in the next contract and help ensure our external ferry links are fully fit for purpose for the years ahead."
An online survey will be made available to those who cannot make the meeting and surveys will also be available on board Northlink's ferries.
Transport Scotland has commissioned Peter Brett Associates to carry out this piece of work.