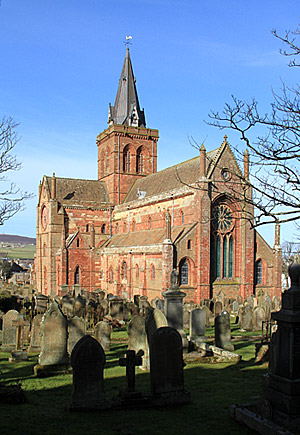 Two of Orkney's most popular tourist attractions are set to receive significant new investment.
The OIC's arts, museum and Heritage service is leading projects at Orkney Museum and St Magnus Cathedral aimed at improving the visitor experience.
Funding  for the projects will come from the Kirkwall Townscape Heritage initiative (KTHI),
At the Orkney Museum, a new exhibition will tell the story of the "Evolution of Kirkwall," which will include a mixture of new material and reusing some of the museum's most important objects.
The second project will see improved visitor information in St Magnus Cathedral, using unobtrusive, digital technology. The project will enhance peoples understanding and "bring to life" lesser-known parts of the cathedral.
The council will shortly go out to tender for a team to work alongside OIC staff to help develop and deliver both projects.
Karen Greaves, the OIC's head of leisure and lifelong learning, said: "This will be the first major investment in the Tankerness House exhibitions for a number of years and is a great opportunity to create a new quality standard for Orkney Museum.
"In addition, using digital technology to explain the cathedral's history will enhance and widen its appeal even further".
The KTHI runs until 2019 and is funded by Historic Environment Scotland, The Heritage Lottery Fund and Orkney Islands Council.