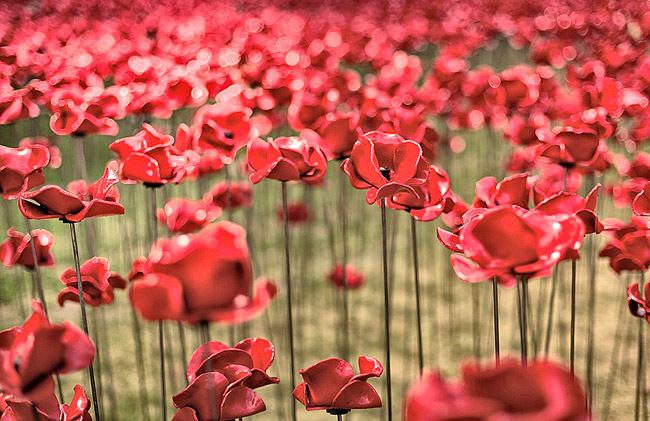 Thousands of ceramic poppies will go on display at St Magnus Cathedral, as part of this year's commemoration of the Battle of Jutland.
Poppies: Weeping Window, which will at the cathedral from April 22 until June 12, is from the installation Blood Swept Lands and Seas of Red, on show at the Tower of London in 2014, where 888,246 poppies were displayed – one to honour every death in the British and Colonial forces of the First World War.
Weeping Window is the cascade of poppies that was seen pouring out of a high window down to the grass below. In Orkney, the poppies will cascade from the western end of the cathedral.
Orkney Islands Council warmly welcomed this week's announcement, by the UK Government, that the installation is heading north.
Alistair Buchan, chief executive of Orkney Islands Council, said: "The spectacular poppies installation has a huge impact on those who experience it as a powerful reminder of enormous loss of life during the First World War.
"This is the year that Orkney will host the UK's national commemoration of the Battle of Jutland. I can think of no more apt a setting for the Weeping Window sculpture than the cathedral, which will be at the heart of those commemorations."
He added: "I am delighted that Orkney will provide the first opportunity for people to see the poppies in Scotland. They will reflect Orkney's close links with the War and the contribution of our forbearers to the war effort, and they will help ensure that those who paid the ultimate sacrifice for their countries are never forgotten."