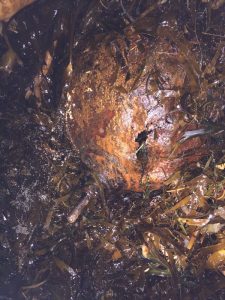 Police in Orkney have cordoned off part of the beach at the fourth Churchill barrier after a badly corroded sea mine was found in the area.
The police are currently advising the public to remain out of the area as a precaution.
The coastguard from St Margaret's Hope also attended the scene, at the request of the police, until the early hours of this morning.
The mine is at the South Ronaldsay side of the beach and was reported to the police by a member of the public at around 6pm yesterday evening.
Police report that Explosive Ordnance Disposal (EOD) are to attend this evening.