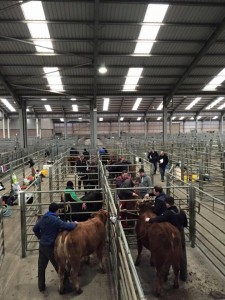 Two teams of young farmers from Orkney took part in a national Scottish Association of Young Farmers Clubs (SAYFC) competitions earlier today.
Frazer Leslie and Scott Drever took second place in the beef cattle dressing competition. They earned 83 points, with the winning team, from Mauchline YFC , earning 89 points.
A team from Orkney, consisting of Sean Stanger, Gareth Scott and Douglas Paterson, also took part in the Agri skills competition and came fourth. They earned 93 points. A team from Udny Junior Agricultural Club took first place in the competition with 102 points.
The competitions were held at Lanark agricultural Market.