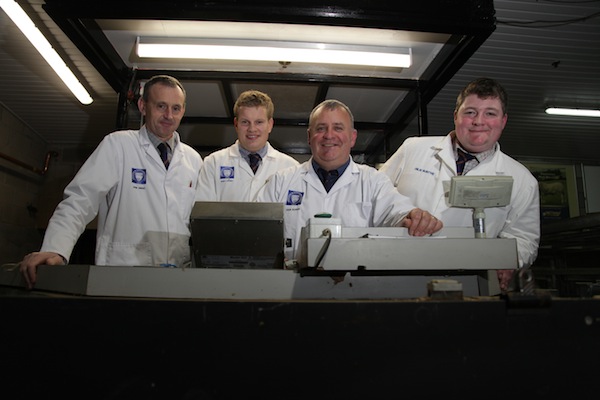 A new six-part BBC Scotland documentary series, which begins tonight, is set to showcase the Thainstone Centre and the ANM Group.
Six half-hour long programmes have been produced by the broadcaster, following three months of filming at the mart, which offer an insight into all the day-to-day activities that take place there.
The documentary follows the auctioneers and staff teams – as well as buyers and sellers – as livestock is drawn from all over the UK as the Centre comes alive for prestigious auction days and shows and sales.
With over 140 years' experience in the industry, the ANM Group is the second largest agricultural co-operative in Scotland and one of the largest in Europe. Although the core activity of livestock marketing is still at the heart of the Group, the series also examines its highly diversified interests – delivering additional value to its members – through vehicle, plant, machinery and equipment sales and events and catering to name but a few ensuring the industry is fit for the future.
Thainstone is a sales hub for Orkney's farmers, with many buying and selling or entering shows of livestock there all year round.
John Gregor, Executive Director of the ANM Group, said: "We are delighted to work with BBC Scotland to get the message out there that Thainstone Centre generates a hive of activity where farmers and families come together to socialise whether it is for our regular sales or a steak in our Porterhouse restaurant.  It is also important that the series reflects that we are more than just a livestock auction centre and we are focussed to not only deliver additional services that are of value to our members but also be here for the community."
'The Mart' documentary will start with episode one being aired tonight on BBC One Scotland from 7.30pm to 8.00pm and runs for six weeks. The show will also be available on BBC iPlayer.