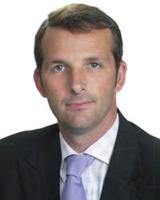 Orkney MSP Liam McArthur has challenged the Scottish Government on its fuel poverty strategy and urged ministers to accept the need to revise its target.
In response to a series of parliamentary questions submitted by Mr McArthur, Margaret Burgess MSP, minister for housing and welfare, said: "The Scottish Government has no current plans to reassess the fuel poverty target [and] no changes have been made to that target since it was laid in parliament in 2001."
However, director of Energy Action Scotland Norman Kerr has urged Scottish ministers to acknowledge that the 2016 target will not be met and to start discussions on producing a new fuel poverty strategy for Scotland.
With up to one million households in Scotland believed to be in fuel poverty, Mr McArthur is calling on Scottish Government ministers to face up to the reality of what is happening and reconsider how best to address the problem.
According to the Scottish Housing statistics survey 2011-2013, Orkney has the second highest rate of fuel poverty in the country. Fifty two per cent of homes are in fuel poverty and 28 per cent of homes in extreme fuel poverty.
Mr McArthur said: "Despite the efforts of successive governments, the scourge of fuel poverty persists in communities across Scotland.
"While there has been cross-party support for eradicating fuel poverty by the end of this year, everyone involved in efforts to tackle the problem now accepts that this target will not be met.
"The exception to this consensus is the Scottish Government, which seems determined to deny the reality of fuel poverty.
"Instead of recognising the need to revise the current strategy and target, SNP ministers are in denial."
Mr McArthur added: "In response to my parliamentary questions, ministers have confirmed again that they have no plans to revise the current fuel poverty target. Tackling this problem, however, is more important than the Scottish Government saving face.
"The eradication of fuel poverty is supported by all major parties. However, this will not be achievable unless Scottish ministers recognise the need to develop an updated strategy, including an action plan with costs and timelines."