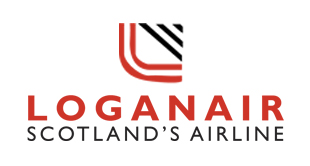 Loganair chief executive after Stewart Adams has announced he will be stepping down from the position.
The airline has been heavily criticised in recent months due to the increasing number of delayed flights and cancellations.
Mr Adams, who joined the company from Singapore-based Tiger Airways in January 2013, will remain in post until April this year.
Loganair chairman David Harrison said: "Stewart has been an extremely hardworking chief executive and he has provided strong leadership since he joined us three years ago.
"He informed the board of his decision late last year and is scheduled to leave in April. We would like to thank him for his efforts during what has been a challenging period."
Mr Adams said: "It has been a great privilege to lead such an important organisation and its fantastic staff for the past three years.
"The widespread improvement initiatives we launched last year are already having a positive impact and our strong financial performance in recent years has also made possible the largest investment programme in the company's history.
"For personal reasons the time is now right for me to step down and I am confident that the strong foundations which have been laid will help enable the new chief executive to continue the company's expansion and growth."