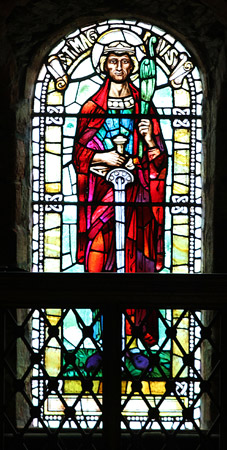 Orkney Islands Council is inviting local groups and organisations to contribute to a programme of events to mark the 900th anniversary of the death of St Magnus.
Magnus 900 will take place throughout 2017.
The council is aiming to develop an Orkney wide cultural programme of events, activities, performances, education and research to commemorate St Magnus and explore the contemporary relevance of the Magnus story today.
Two open drop-in sessions – in Kirkwall and Stromness – will take place this month, individuals, local groups and organisations are invited to attend to find out more about the plans and discuss how they might like to contribute.
Antony Mottershead, the OIC's arts development officer, said: "We are planning a series of events from April 2017, and hope that Magnus 900 will be a suitable platform by which to remember and commemorate the life of perhaps Orkney's best known historical and cultural figure.
"Orkney has an extensive variety of existing events and festivals some of which we are already in close dialogue with. We are keen however to engage with a wide a variety of organisations and audiences across Orkney and would encourage any organisation or group which feels they could contribute to come along to one of the sessions."
For further information you can contact Antony Mottershead on (01856) 873535 ext 2406 or email antony.mottershead@orkney.gov.uk.