Orkney Golf Club will be housing the Ryder Cup this weekend, as part of the club's 125th anniversary celebrations.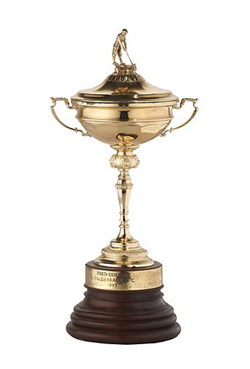 The coveted trophy is being brought to the county by PGA chief executive Sandy Jones, who will be accompanied on Orkney by former professional golfer Ronnie Macaskill, secretary of Royal Aberdeen Golf Club.
As part of a week of special events marking the 125th anniversary of OGC, an exhibition match by four North District Team members is taking place this evening.
That will be followed by the popular Highland Park Open at the Grainbank course on Saturday, before Sunday's Centenary Cups competitions.