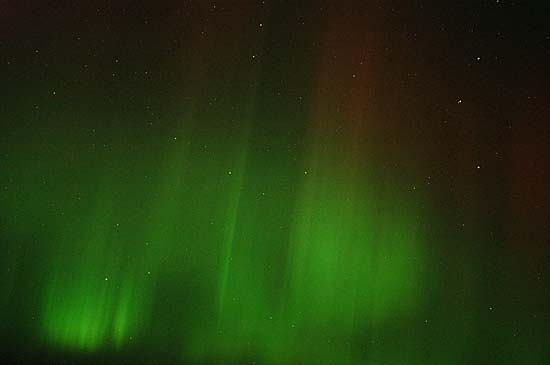 Aurora watchers had a treat last night, with a dynamic display of the Merry Dancers.
According to Rousay-based astronomer, John Vetterlein, there were extensive arcs, rays and highly mobile patches fading and reforming in seconds, with features appearing over the entire hemisphere to within 50° elevation of the southern meridian at times.
He said: "The corona was visible to good effect lasting several minutes, but the dominant appearance was that of an extensive sea haa emanating especially from the eastern quadrant. Dark red and lighter shades were to be seen rising to elevations of 70° in the west and north-west approaching the zenith close to the 'corona'.
"The display lasted into the small hours with a faint auroral glow eventually overtaken by dawn twilight. A night to remember!"
A full range of images with full details may be found shortly on the NORTHERN SKIES web site AURORAL page at: http://www.spanglefish.com/northernskies/index.asp?pageid=270479