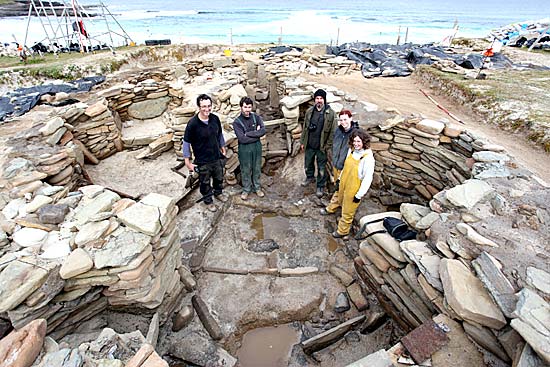 The ongoing archaeological excavations at the Links of Noltland, in Westray, have been named the "Best Rescue Dig" award in the annual Current Archaeology awards.
The announcement was made earlier this evening at the awards ceremony in London. The Links of Noltland, which is being excavated by EASE Archaeology,  was the only Scottish candidate this year.
The site is at severe risk from erosion and recent work, funded by Historic Scotland, has made it possible to recover a wealth of new information about life in the Neolithic and Bronze Age periods.
For more details, click here.